Brandon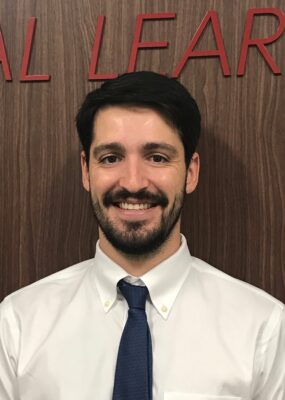 Hello Everyone!!
                                                    My name is Brandon Lenane.
I'm from Golden, Colorado, USA.
It's a beautiful, small city not far from the capital, Denver.
There's lots to do there and I highly recommend you visit Colorado if you get the chance!
                                                    My hobbies include snowboarding, hiking and travelling to name a few.
I also enjoy learning new things, so I'm looking forward to hearing about your interests as well.
                                                    I've always been interested in learning about other cultures, so I decided to pursue a degree in history and archaeology.
These fields of study allowed me to think critically about complex socio-political issues.
In addition to critical thinking skills, they allowed me to develop both creative and persuasive writing techniques. I will use these skills to help my students think critically, and achieve success on their writing tests.
                                                    I've been living in Japan for two years and teaching English for five. I taught briefly in Thailand, two and a half years in Vietnam, and also online with Chinese students before moving to Japan. I love teaching and having the opportunity to share my experiences, and learn from people from different backgrounds. I think learning English should be fun, and in my classroom I strive to lead exciting activities that have real world applications. In that way, students can acquire practical language, prepare for exams, and develop a love for second languages in the process.
                                                    At GLI, I promise to work hard to help your students achieve their goals and express themselves in English.
                                                    I look forward to meeting you!