Unica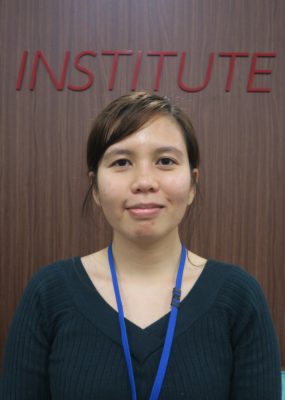 Hello, everyone! Please call me Unica.
I came from the Philippines, a country in Southeast Asia. I've been closely working with people from different backgrounds, but now I'm concentrating on teaching English to kids and teenagers.
I studied psychology way back in university since it's interesting for me to think about how people think and act. Now as a teacher, it's always exciting to see my students' development not only in English but also in their interpersonal and cognitive skills.
I wish that when we study together, we can accomplish three things:
1) be comfortable with English and see it as a friend to help you in the future;
2) discover a whole new world using English, and finally;
3) discover our potential.
Sounds difficult? Let's work on it together!
I am interested in many things, but for now let me tell some of the things I enjoy: I like activities related to food such as cooking and baking. I also enjoy multimedia, that's why I like music, TV series and movies. Literature- related hobbies, such as reading and writing, are also fun! If I'm not inside my house, I enjoy taking trips to new places, fishing and of course, shopping.
If we have the same hobbies or just want to learn with us, please come visit us anytime here in GLI!